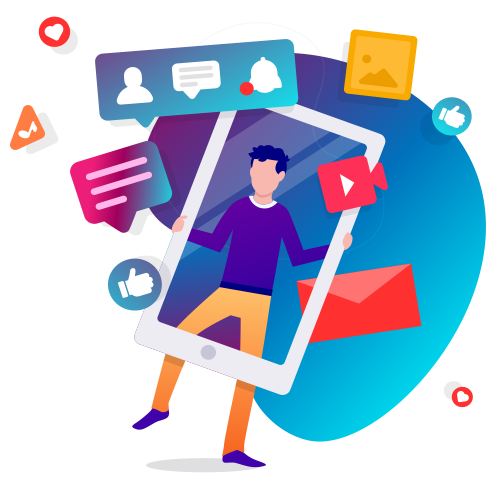 Social Media Marketing (SMM) for Schools and Universities
83% of students now use social media channels to help them make their school choices. We help schools to attract more prospective students through proven and measurable social media marketing strategies.
Why Schools and Universities Need Social Media Marketing (SMM)?

Social Media Marketing is one of the best ways to reach new prospective students. When you take the time to advertise through platforms like Facebook, Twitter and Instagram; you are targeting people and new customers in parts of the world that you may not have reached before. What that also means is that you are going to bring in a new revenue stream to your business and attract new customers. Social media is a great way to send you new leads and to assure that you are always bringing in new people.
One thing that is important to consider is that most schools have no idea where to start in terms of platforms and end users. One thing about SMM is that it can be affordable if you know who your customers are and what demographic you are looking for. The key to success is sitting down with a team of professionals and looking at your current social media presence. From that point a custom plan will be developed for each platform including the timing and the number of ads you should be placing. Some platforms are more expensive than others, but with most platforms there can be a design that is worked out for all parties.
Ready to take your School's Social Media Marketing (SMM) to the next level?
Fill the form below to schedule a quick conversation with one of our SMM experts about your needs and we will be back to you shortly with a quick proposal.